GGAI kick-started its Training with the Agro Allied CDS group NYSC. The Team Lead by Maureen Onwukwe the Executive Director, Mr. Basit, and Mr. Tobi the facilitators for the Training, Comrade Doyin and Faith are volunteers of the program. The sensitization was interactive whereby corp members were able to ask questions after the program was introduced to them on what the Training entails.
The Team was able to give a brief introduction of the program, and the modus operandi of the project to merit the certificate at the end of the 6 weeks program.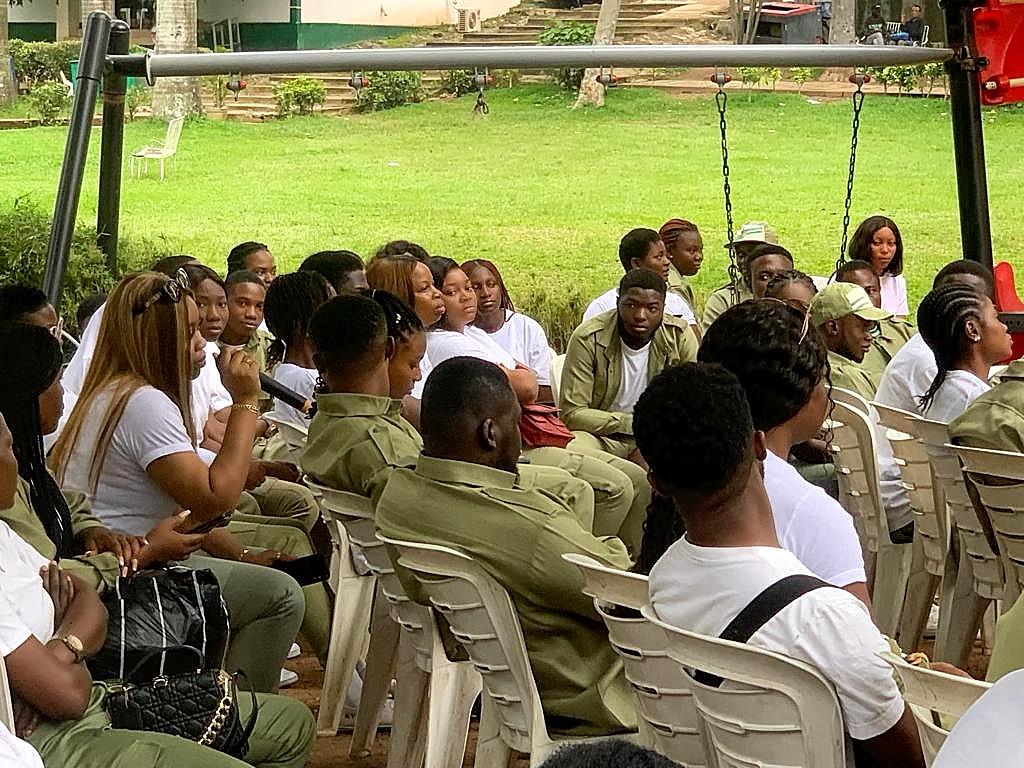 The Team thanked the CDS officer and the management of the venue for the opportunity to impact the youths in programs set aside like Governance, Leadership, and Civic responsibility.
Corp members thanked the Organization through their spokeswoman who said she will personally do anything assigned to her and make sure the project is a success as they bid GGAI Team farewell.