As the European Union (EU) celebrates its Europe Day, Good Governance Awareness Initiative (GGAI) team led by the Executive Director, Onwukwe Maureen Kelechi, was there to commemorate with the EU in Abuja, Nigeria as it celebrates the achievements of Europe and the signing of the Schuman Declaration on May 9, 1950, which aimed to secure long-term peace in post-war Europe.
GGAI was also there to interact with and seek partnership with the European Union for improvement of the democratic and governance process in Nigeria with regard to the upcoming general elections. GGAI was able to interact with some EU member states in attendance on its efforts to curb election malpractices, electoral violence and vote selling in other to ensure that Nigerians make the right decision come 2023.
As one of the core mandate of its organization, GGAI is passionate about sensitizing and educating Nigerians on the need to participate actively in the upcoming election by securing their PVCs and coming out to vote. We believe that a politically conscious Nigeria is necessary for good governance and democracy to thrive.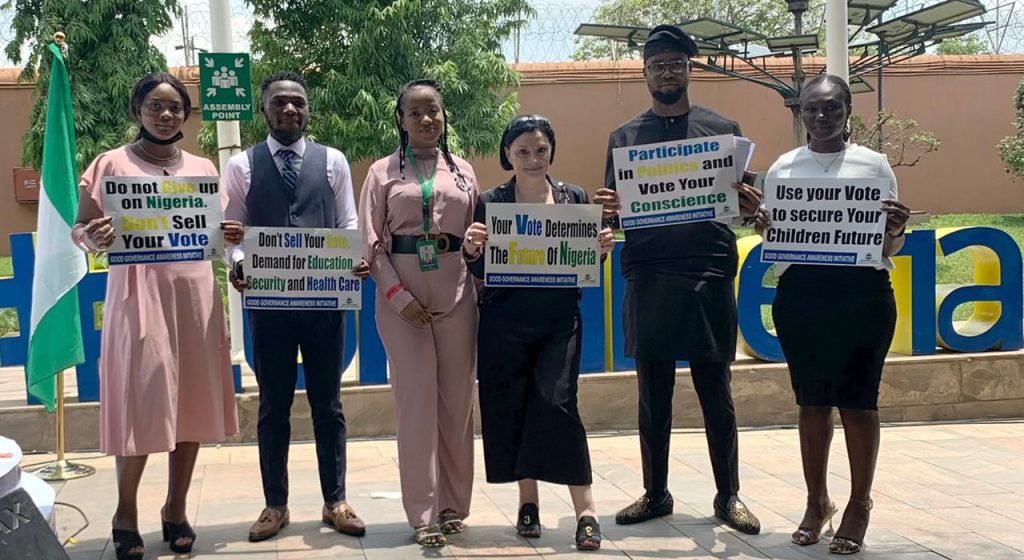 GGAI acknowledges the role played by EU in ensuring free, fair and credible elections, its efforts in demanding good governance, accountability and fairness in governance in countries they are domicile as well as working for the stability and peace in Nigeria. GGAI therefore, hopes to partner with EU in no distance time in improving the quality of life of Nigerians through policy advocacy, sensitization, training and empowerment.